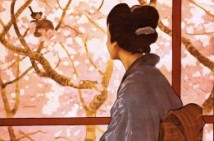 Weezer has announced a October 5, 2010 release date for the deluxe reissue of 1996's Pinkerton. So far, the band has noted that the album will go the deluxe/expanded route like their previous album, 2004's Weezer [Deluxe Edition]. The album is available on Amazon now, but no details on the contents are listed. Of some note to the album's many fans is that bassist Brian Bell is "praying" for a tour featuring the album in its entirety:

We have a reissue of 'Pinkerton' coming out with new packaging. And I'm praying a 'Pinkerton' tour, where we'll play all the songs off 'Pinkerton', soon.
The band will be releasing their next studio album, Hurley, September 14, 2010 on their new, indie home, Epitaph Records.