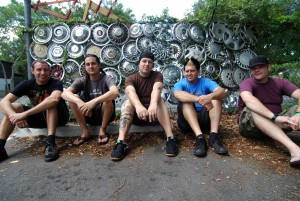 Less Than Jake have announced a new release titled TV/EP and due out October 12, 2010. The album will apparently feature 16 songs spanning 13 minutes of music. The press release noted:

Spanning from the vintage adverts of yesteryear to the frenetic promos of modern day, TV/EP reimagines a world where pop punk and ska is the music de rigueur, and this is the soundtrack to your couch potato life. Tracklisted as anonymously numbered channels (the band is keeping the names of the songs under wraps till right before release), the experience they have planned is akin to the feeling of flipping random television channels.
Check out the artwork on the release page. The band last released GNV FLA in 2008.