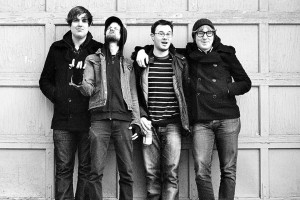 Boston's The Saddest Landscape have signed to Panic Records. The band's debut for the label will be You Will Not Survive. It's due out September 21, 2010 and follows 2009's discography release All Is Apologized For. All Is Forgiven. The band commented:

The Saddest Landscape are the newest addition to the Panic family and I am really happy to have them. It's not a huge departure of what Panic has put out in the past because The Saddest Landscape are a part of the punk/hardcore scene that is my home. I was drawn to The Saddest Landscapes sound as it's a throwback to the early-mid 90's emo that bands like Indian Summer, Ordination and Lincoln were rockin at the time.
We're streaming a track from the album on the band's Punknews.org Profile.