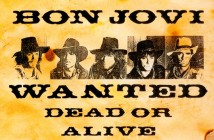 Epitaph Records hardcore act Every Time I Die is in some trouble for their latest promotional stunt. The band is marketing their upcoming DVD, Shit Happens, and did so by creating fake retweets from celebrities such as Any Dick, Pee Wee Herman, Jimmy Fallon, Kanye West and more.
The result of the self-promotion was apparently "seize (sic) and desist papers" and legal troubles. Frontman Keith Buckley added:

So backpeddling on @TheGunzShow and saying that most of those tweets were fake didn't appease the celebs that knew they weren't.
The band released New Junk Aesthetic in 2009.