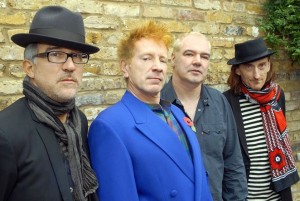 The BBC is reporting that John Lydon has delayed sessions to record new material with Public Image Limited in the wake of the death of his step-daughter, Slits vocalist Ari Up. Up, who's real name was Arianna Forster, passed away last month at the age of 48.
The PiL and Sex Pistols frontman commented "We were going to go into the studio but in light of my step-daughter's death, I really can't be doing that at the moment… I don't want to leave my wife alone for any length of time right now. So the music side has had to be held."
Up was the daughter of Lydon's wife, German publishing heiress Nora Forster. Public Image Limited's recent UK reunion tour was to raise money for the recording of a follow up to 1992's That What Is Not.