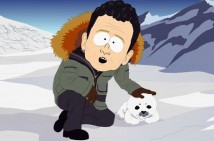 Rise Against spoke to Spin about their upcoming album, due in the Spring of 2011. Frontman Tim McIlrath talked about the album, which the band recorded at the Blasting Room in Fort Collins, Colorado. He noted that the album was conceptual:

Every day, there's news about our financial system or the environment collapsing or stories about nuclear proliferation. We're living under this black cloud of doom -- everything's spiraling out of control. The record is about all that. We're looking at Endgame from the perspective of, 'What if this is a good thing? What if this grotesque world we created doesn't deserve to go on? What if the place on the other of this transition is place we'd all rather be living in?
Songs touch on issues like Katrina, the BP Oil Spill and also includes a song inspired by country-rock outfit The Dixie Chicks and their song and experience after criticizing then-President Bush. Find the article here.