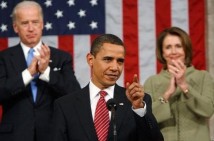 MTV will be hosting an elaborate press event for Paramore as the band's remaining members - Haley Williams, Taylor York and Jeremy Davis - plan to discuss their future and the controversial revelations from the Farro brothers who left in December. The interview will be streamed live on Friday, January 7th at 4:00PM ET on MTV.com.
Vocalist Haley Williams - who is at the center of the controversy - said this:

We really wanted the opportunity to show our fans that we're okay, you know? The three of us are still here, we're not going anywhere. A lot of kids are still asking if the band is breaking up, and that just goes to show how broken the communication online can be when rumors start traveling. So this [interview] is our way of showing that there's a future and we're stoked for it.
After the interview, MTV is planning to host a roundtable discussion with MTV News Rock Editor James Montgomery will be joined by MTV Newsroom Editor Kyle Anderson and Entertainment Weekly's Leah Greenblatt.