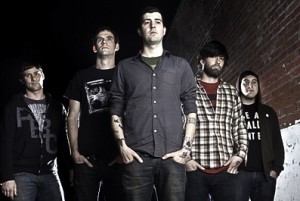 Defeater has detailed their next full-length. The record is titled Empty Days & Sleepless Nights and it's due out March 8, 2011 via Bridge Nine Records, following up the group's 2009 EP, Lost Ground. The full-length will be preceded by a two-song teaser EP entitled Dear Father, due out February 8.
Empty Days & Sleepless Nights was recorded by Defeater guitarist Jay Maas at his own Getaway Recording Studios in Wakefield, MA, and is being described as a double LP; the Empty Days portion of the release is a ten-song set of melodic hardcore while the Sleepless Nights portion is a four-track acoustic set. The release continues the overarching narrative of a family living in post-World War II New Jersey, a narrative that began with the band's 2008 full-length Travels.
Much more information on the album is available here.