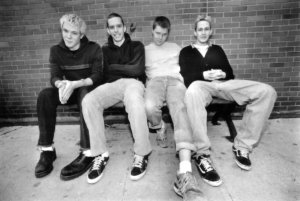 The A.V. Club has reported that Braid will be reuniting and recording a new 12-inch with J. Robbins, the man responsible for producing 1998's Frame & Canvas. They've also announced that it will be released through Polyvinyl Records, who also released the band's first two albums and singles collections.
No word on whether this will be an EP or full-length, however. We've reached out to Polyvinyl with an inquiry and will keep you updated.
The Chicago-based group was one of the early bands to kick-start the second wave of emo in the mid '90s. For the record, this is great news.
UPDATE (12:39 p.m.): A rep for Polyvinyl says both band and label are in the midst of deciding what release format it will be.