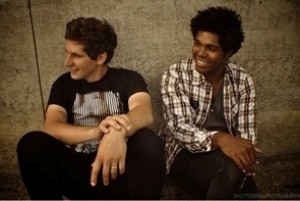 I Can Make a Mess successfully raised more than $15,000 for their next album, surpassing their original goal of $10,000. The duo has no label or management and so went directly to fans to raise the money. Out of 214 backers, 10 pledged $500 or more for the recording, helping the group achieve their target handily. They explained the purpose of the fundraising:

We're happy to be able to work with you and for you to make these efforts possible. Our minimum budget of $10,000 will be used for recording, promotion, and the filming of a documentary.
The band is essentially pre-selling their album with $10 earning a digital copy, $25 or more earning physical copies and numerous other incentives. The band is the latest to take the "crowd-sourced" funding route, with post-punk pioneers taking a similar approach as did Public Enemy though with Pledge Music and Sellaband respectively.
For more information, or to add your support, you can visit here.