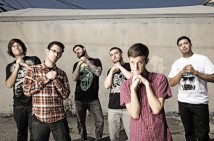 Set Your Goals updated their Twitter to signal the completion of work on their upcoming second Epitaph Records release. They said this:

That's a wrap. The record is done and we can't wait for you guys to hear it. We are very excited on the new jams. Time to Gig.
The completion of recording comes just in time as the band gears up for their upcoming tour supporting labelmates Parkway Drive in the US. They are also confirmed for this summer's Warped Tour.