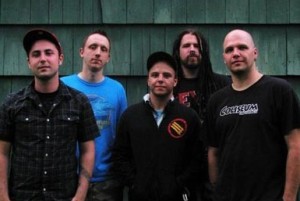 Cleveland's Heads Held High have announced their breakup as well as plans for a farewell show. The melodic hardcore band released a statement saying

After six years, four vans, four releases, hundreds of shows and almost a dozen members or so – it's time to say goodbye. Losing a founding member and two long-time members within the past year has taken a great toll on both the morale and momentum of the band. This band has been our everything for the past six years and to continue on in a diminished capacity is not an option, so to call it quits now seems like the right thing to do.

We accomplished a number of things that we had been dreaming of since we first started playing music, including touring with some of our favorite bands, playing festivals, writing a ton of tunes and meeting some remarkable people along the way. We're walking away from this with an ample amount of great memories and very few regrets.

For those of you who have supported Heads Held High by helping us fill tour dates, letting us sleep on your floor, feeding us, buying merch or just coming to shows and singing along; we can't thank you enough. It's an incredibly humbling thing to be so dependent on the kindness and compassion of strangers – so, please know that it has meant the world to us. It's been a pleasure.
The band's last album was Dogs and Cats, Living Together which was released last year on Fail Safe Records. Their last show will be at Cleveland's Pirates Cove on April 2 and will feature the band's most recent lineup as well as the original lineup.