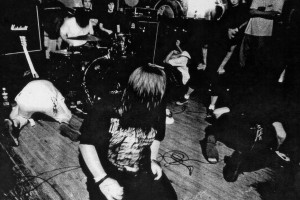 Influential punk/hardcore outfit Pg.99 will be reuniting for the 2011 edition of Best Friend's Day. They are reuniting to play their first show since 2003. The band will perform at the festival with their Document 8 line-up, and will play the album in its entirety. Guitarist Mike Taylor commented:

After a few reunion offers in recent months, it kind of just got us thinking that it would be fun to play those songs again, and if we were ever going to do it again, that now would be the time. When Best Friends Day asked, I laughed and shrugged it off, but when I mentioned it to my brother [Chris Taylor, vocals in Pg. 99] he said 'Yeah, let's do it!' We felt Richmond would be great place to do a reunion because of Pg. 99's early involvement with that area and its punk scene in the late nineties.
Members of the band went on to form Ghastly City Sleep, malady, City Of Caterpillar, Pygmy Lush, Verse En Coma and others.
The festival will be held this year from August 18-21 in Richmond, VA.