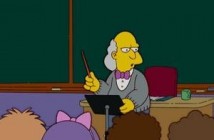 We Are the Union have announced the departure of trombonist Matt Belanger. An excerpt of Belanger's letter of farewell:

"There's been no real drama to speak of. I've simply spent a lot of time recently thinking about what I really want to be doing in life right now, and I'm just not enjoying the band or my role in it like I used to. Wouldn't be fair to myself or my four friends in the band for me to keep going through the motions.

There aren't going to be any "last shows" for me or anything like that. I personally feel like to make too big of a deal about this distracts from the fact that WATU's still very much an active band with cool shit coming down the pipe. I'm stoked to see what they have in store."
Fatter Than Albert's D-Ray and Dave Lackey of the defunct the Know How will fill in for Belanger on the band's upcoming Ska Is Dead: Young Guns tour.
The band also has been added to Block Party 2011 in New Orleans and BLED Fest in Michigan.