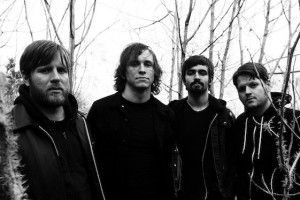 In a new interview with Rewrite The Scene, Against Me! bassist Andrew Seward confirmed that the band has a new EP recorded, with release details still to be determined:
"before this we did a headlining tour with Cheap Girls and Fences. That was about a month long and after the last show in Bloomington, Indiana, we went up to Madison, Wisconsin and recorded some songs because we just had a week in-between tours. So we already did it."
The group has a bunch of tour dates lined up, including an east coast run with Lemuria and Screaming Females, two legs of the Vans Warped Tour (June 24-July 7, July 27-August 14) and appearances at Krazy Fest and Best Friends Day. Their next release, Total Clarity, arrives May 24, 2011 via Fat Wreck Chords.