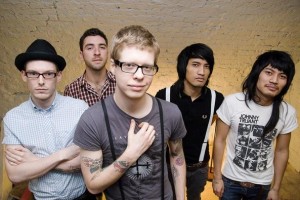 Brighton, UK's The Ghost of a Thousand has called it a day after seven years together. The band posted this statement to their tumblr page:
"It's been increasingly difficult to commit ourselves to a touring band and unfortunately 'real life' has finally gotten the better of us. We know there's been rumours for a while and we're sorry that we haven't commented sooner but to be honest, we were hoping that things would work themselves out. But our situation hasn't changed and we are extremely devastated to finally end it.
We've had an amazing ride and made dreams come true, so we would like to thank everybody who's helped us along the way, whether you've booked us for shows, giving us a floor to sleep on, fed us, toured with us or done anything to keep the band on the road, we're grateful to the lot of you and hope to see you soon. "
The group most recently released New Hopes, New Demonstrations in 2009 via Epitaph Records.