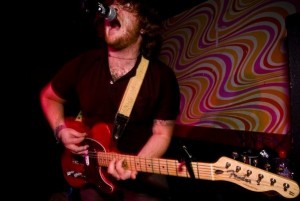 Kylewilliam Campol of imadethismistake has announced plans to end the project next year after a dozen years. In an in-depth interview with The 1st Five, Campol explained the reasons for the band's dissolution:
"The two main reasons are that I've been doing it for so long and the second is I feel like Bow and Quiver, the last record we put out, was exactly what I wanted to write and say. And imadethismistake has always been very based off what's going on with me personally. My state of mind, how I'm feeling at the time, and things have gone in the past that I need to express. It's been a open diary band and I'm really comfortable with the level I'm at now and I'm excited to move on to different projects and priorities."
The band will embark on one last European tour next summer and is planning a retrospective zine with lyrics, stories behind the lyrics, guitar tabs and more, as well as three new songs. Campol is currently handling bass duties for The Two Funerals and is also at work on a new project dubbed Best Days.