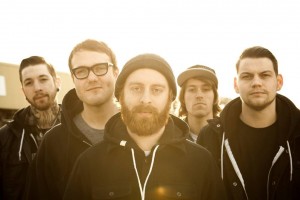 Living with Lions has responded to the recent controversy surrounding their new album, Holy Shit. They said this:

The content of our artwork for our new recording was created out of our passion for satire and absurdist humor. The lyrical and musical content of this record does not contain any commentary on religion, nor does it use a pejorative or malicious voice against any particular group of people (excluding possibly some of our ex-girlfriends). When the idea came up to simply alter the artwork for HOLY SHIT without having to expedite the repayment to FACTOR (The Foundation Assisting Canadian Talent on Recordings), we chose to entirely return the money so that HOLY SHIT can forever remain true to the original format.

The debate about government funding contributing to potentially controversial art is neither new nor truly resolved; but when the offended public complains, the politicians habitually remind groups like FACTOR, the NEA and the Arts Council that they can pull the plug rather than encourage discourse or scholarly debate.