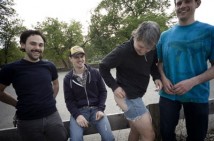 With their mildy controversial Australian tour wrapped, Propagandhi has posted a brief update on their plans for the year.
According to bassist Todd Kowalski:

Now we get on to the excitement of preparing to record our next record! We hope to record in September.
The band last released Supporting Caste in 2009.