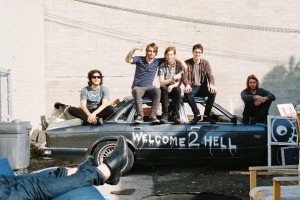 Las Vegas, NV hardcore act Caravels have updated their release plans for the next few months.
As far as new material goes, the band is entering Earthling Studios soon to record their side of a split with post-rock act Gifts from Enola. The record will be jointly released by the band's respective labels, Topshelf (Caravels) and The Mylene Sheath (GfE), later this year.
The band will also issue a vinyl pressing of their 2010 EP, Floorboards. Initially a self-released CD-R, Topshelf will remaster it and release it on wax August 23, including the entirety of 2008's The Earthling Sessions EP on the record as well.
Caravels released a self-titled 7" single earlier this year.