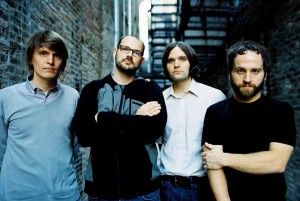 CTV.ca is reporting that a violent storm in Ottawa caused the stage to collapse during Bluesfest Sunday night, 20 minutes into Cheap Trick's set.
CTV.ca reports:
A severe thunderstorm watch had been in effect on Sunday night, but CTV Ottawa reporter Katie Griffin said the storm arrived with little warning and caught everyone by surprise.[…] Cheap Trick were supposed to be one of the last bands to perform on the last night of the festival, with Washington's Death Cab for Cutie due to close out the show. On Twitter, Death Cab bassist Nick Harmer described seeing the stage collapse, right before his own band was supposed to go on stage."I have never seen wind blow an entire stage flat. I'm in shock," Harmer tweeted Sunday night.
At least four people were injured at the event, including one man who suffered a broken pelvis and thigh and had a piece of stage pierce his stomach. His condition is no longer considered life threatening.
You can read the full account here.