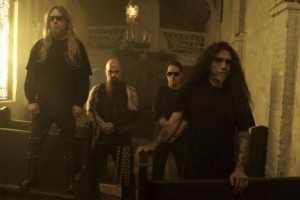 Fun Fun Fun Fest in Texas looks to have confirmed legendary metal/thrash act Slayer for this year's edition. The promoters didn't exactly come out with it, but posted this trailer which uses the opening moments of "Raining Blood."
The band would join a lineup which includes Kid Dynamite, Murder City Devils, Okkervil River, X, Brian Posehn, M83, Odd Future (OFWGKTA), Ra Ra Riot and Tune Yards. Previous years featured bands like Bad Religion, Devo, Cap'n Jazz, Snapcase, Strike Anywhere, The Bronx and the Descendents.
Find ticket information here.