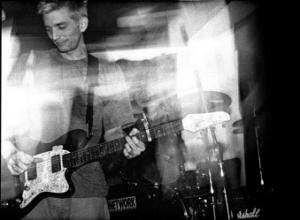 In a new editorial in the Winnipeg Review, The Weakerthans' John K. Samson talks about the militaristic design of the new Winnipeg Jets logo. He explains:

The new logo will imply that whoever wears it supports both the actions of the Canadian military and the politicians who deploy them. Where does that leave those hockey fans that feel varying degrees of otherwise? At the very least, putting such a weapon on a logo that every hockey-loving Winnipegger should feel enthusiastic to wear, both here at home and while traveling outside our city, a logo that children will draw and redraw with crayons innumerable times, is a decision we should ask some serious questions about. Hockey should be one of those rare and valuable activities we can all share and communicate through, no matter our beliefs or backgrounds. The new Jets logo will tell some of us that we simply aren't welcome at the rink.
Check out the article here.