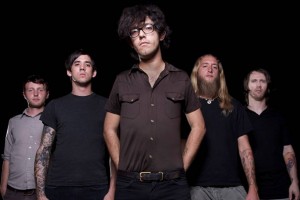 After ten years together, The Bled have called it quits. The hardcore/metal outfit made this statement:

After 10 years of making music together we have decided its time to move on to new things. We are in the process of booking our final tour and will post dates for that as soon it's confirmed. We want to thank Rise Records, Paradigm Talent Agency, the companies who endorsed us, tour mates, promoters, anyone who worked for us, and most of all, those of you who supported us. Whether you were a fan or just sat through one of our sets to see the next band, we can't thank you guys enough. We have met some amazing people all over the world and that has been the best part of being in this band. That being said, we hope to see you in all November for one last run.
The band released Pass The Flask in 2003, Found In The Flood in 2005, Silent Treatment in 2007 and most recently, Heat Fetish.