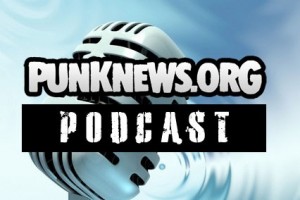 We've got a doozy for ya this week on the Punknews Podcast. Bryne Yancey, Adam White and Justin August tackle both the London riots' claiming the Sony DADC warehouse as well as the issues surrounding Spotify. Plus we talk Alexisonfire's demise, Banner Pilot's new album, Sparta's return to action, and more.
We also feature music from Male Bonding and Community Currency, as well as a brand new, previously unreleased track from Mayflower.
You can click Read More to stream and/or download the big show, or subscribe via RSS or iTunes. You can always send us your feedback in the comments section or via e-mail. Past shows are available right here. You'll also notice that we've changed our streaming apparatus; you wanted a pause button, you got a pause button.