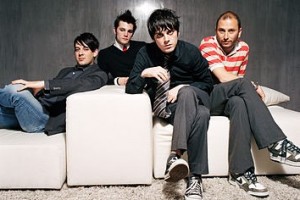 Nightmare of You is currently writing new material, frontman Brandon Reilly revealed:
"I've been saying it a lot lately, but now I know I actually mean it when I say that I am absorbing myself fully into Nightmare Of You again. I've missed the hell out of it. I don't know just how full time it's going to be at first because everything is kind of being built from the ground up again. With the exception of my best friend/guitar player, Joe McCaffrey, I honestly don't even know who else will be in the band. It has essentially only been Joe and myself since taking our long vacation from dirty hotels and even dirtier venues. We wrote and demo-ed some songs here and there since then, but it's been a very casual and loose process, writing wise, and that was kind of the point since we were on a break after all. As of now we've got about 8 songs that we know we definitely are proud of. We are not quite sure how we are going to be going about releasing music; whether it's one song at a time, or an ep, or whatever. But there is a release being planned for the near future. We are working on booking some pre-production rehearsals and then proper studio time."
The band last released Infomaniac in 2009. In the interim, Reilly has played a handful of reunion shows with his old band, The Movielife.