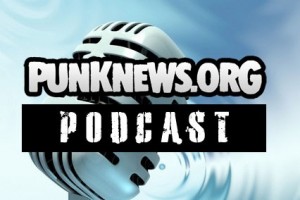 BOOM! Early podcast for you this week! Aren't you lucky! This week on the P'news P'cast, Bryne Yancey, Adam White and Rich Verducci assess the Ben Weasel melodrama, gush over the Jimmy Cliff / Tim Armstrong collaboration (which made them wonder what Skinhead Rob had been up to lately), plus talk Bridge and Tunnel, NOFX, Gang of Four, Hawthorne Heights and more.
We also feature music from Citizen Fish and have not one but two premieres from Bridge and Tunnel and Weatherbox.
You can click Read More to stream and/or download the big show, or subscribe via RSS or iTunes. You can always send us your feedback in the comments section or via e-mail. Past shows are available right here. You'll also notice that we've changed our streaming apparatus; you wanted a pause button, you got a pause button.