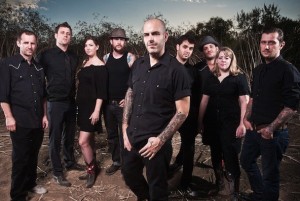 Old Man Markley have unveiled the details for a brand new 7-inch entitled Party Shack. The 7-inch features a new song, "Party Shack", as well as a cover of One Man Army's "The Holidays".
Old Man Markley will be on tour with NOFX and Anti-Flag this October in support of their release from earlier this year, Guts 'N Teeth.
The 7-inch is scheduled for a September 20 release via Fat Wreck Chords and can be pre-ordered here.