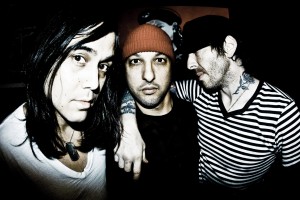 The reunited One Man Army has posted an update on their work in the studio:
"We are in the midst of recording four new songs for the Adeline Records re-release of "Last Word Spoken" and "Dead End Stories". Two new songs to be included with each re-release along with new artwork by Mary Joy. We started recording last week with Jamie McMann in San Francisco. Brandon finished the drums on Monday. Jack is working on guitars and starts singing tomorrow. The plan is to record a new Full Length sometime in December, also to be released by Adeline Records."
The band announced a return to action in June. They last released Rumors and Headlines in 2002 via BYO.