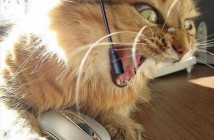 Dropkick Murphys have been enlisted (get it?) to kick off the festivities for the first annual Call of Duty XP Event. The two-day event is a promotional kick off for Modern Warfare 3, the upcoming sequel to the über popular video game series. The band is set to perform opening night at 8pm on September 2nd. Hip hop icon Kanye West will be closing out the event on September 3rd.
Video game publisher Activision commented on the whole deal:

With an unbeatable lineup of real-world and in-game experiences, Call of Duty XP was already poised to be an historic event for fans of the franchise. The addition of Dropkick Murphys just makes XP that much more memorable. Few bands fit the bill better-we're thrilled to have them performing on opening day.
So yeah, umm go shoot some n00bs and listen to the Dropkicks.