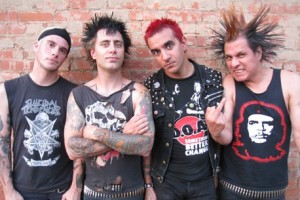 The Casualties announced on their Facebook that they have cancelled their upcoming tour of Australia and Southeast Asia. Guitarist, Jake Kolatis, released the following statement:
"We regret to inform everyone that due to issues beyond our control we will be forced to cancel our tour of Australia and South East Asia. It's a huge disappointment but we promise to make up the dates soon."
Further details have yet to be released but the California and Japan dates have not been affected.