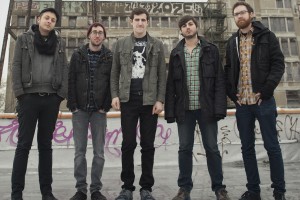 In a recent interview with PropertyOfZack, Daytrader revealed plans to have a new 7-inch out by the end of the year, with a full-length to follow in 2012:
"We have a record's worth of material. Whether all that will make it on is debatable. We should have a full-length finished by the end of the year for a release early next year. We're hoping to release a few new songs later this year on a 7" or something … It's been a long time, and I feel like our new material puts our old material to shame. It'd be cool to give people a taste of what's to come. The record will be early next year and the 7" will be a teaser of the record. "
Daytrader debuted with the Last Days of Rome EP, released in January via Run For Cover.