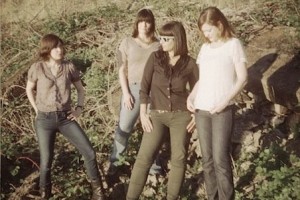 NPR's First Listen is streaming Wild Flag's forthcoming self-titled album on Merge Records. The band hits the road this fall.
NPR reports:
The album is a no-frills affair, recorded live (except for the vocals) in The Hangar, a cavernous Sacramento recording studio that occasionally doubles as a skate park. It sounds live, as hard to imagine as that is: a real live record with a beating heart, a record that needs you as much as you need it.
You can listen to the stream right here.