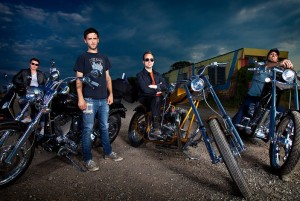 Pittsburgh pop punk outfit Punchline announced they are working on the follow up to 2010's Delightfully Pleased. Bassist, Chris Fafalios, released the following details:
"Our plane is about to take off for Los Angeles, where we will be spending the next couple weeks recording 6 songs for the new Punchline album. We have written what we believe are a collection of our best songs yet, and we are very excited to lay them down and bring our vision to life. This is our second trip to the "City of Angels" in a month, and we will be telling you why we were here in mid-August soon (it was for a very crazy reason, which we'll be telling everyone we ever met about as soon as the time is right)."
The statement can be read in its entirety here.