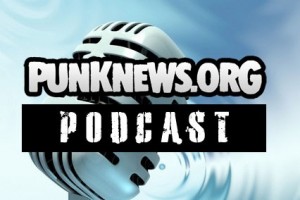 After last week's debacle Adam White returns to the Punknews Podcast to lead the cleanup effort. Interviews editor Rich Verducci returns to apologize to the listening world with first time contributor Joe Pelone joining him. This week we discuss the festering wound that is the Punk Goes Pop series, Pour Habit's stage diving legal problems, the unpaid bands of the Seattle Sound Fest, and the scheduling conflicts of the Fest.
This week we also feature an interview with Self Defense Family (formerly known as End of a Year.
You can click Read More to stream and/or download the show, or subscribe via RSS or iTunes. You can always send us your feedback in the comments section or via e-mail.