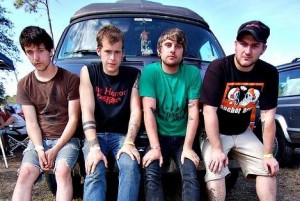 Spanish Gamble announced that they will be performing their last show for "the foreseeable future" in their hometown of Gainesville, FL at this year's The Fest 10. The band released the following statement via Facebook:
"So this year at THE FEST will be Spanish Gamble's last show for the foreseeable future. We had a lot of fun the past year(s), maybe too much. Thanks to everyone who's ever supported us in any way. The future is unwritten, my friends…but for now, make sure you don't miss us!"
Spanish Gamble released It's All Coming Down last year via Paper and Plastick.