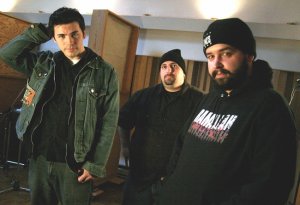 Boston street punks, The Ducky Boys, unveiled the details for their upcoming release. The record is titled Chasing the Ghost and is due out January 17, 2012 on Stateline Records. Once released it will be the follow up to 2006's The War Back Home
The Ducky Boys will be performing at The Mighty Mighty Bosstones' 14th Hometown Throwdown later this year.
Three new songs from the album can be heard here.