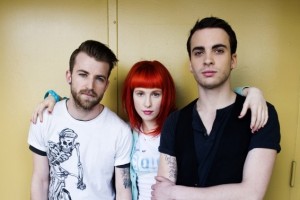 Paramore have announced a new club for fans called the Paramore Singles Club. The club was designed for fans to hear new material from the band. When fans join the club they can choose from different priced packages that include three new songs: "Renegade", "Hello Cold World", and "In The Mourning". One of the packages includes a limited edition 7-inch box set that includes a 7-inch of each song including "Monster". The box sets are limited to 3500 sets.
Paramore last released Brand New Eyes in 2009.
More information on the Paramore Singles club can be found on the band's official website.