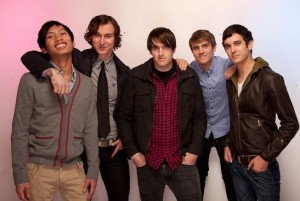 After 8 years together, Philadelphia's Valencia are calling it quits a hiatus. They made this statement:

This band started when we were teenagers, and now, as we enter our mid-to-late twenties, we've decided that it's time for us to scale back our time on the road and explore the other elements of life that are not as easily accessible while touring full time. We aren't considering this our band breaking up, because if that was the case, this situation would feel very final, and it doesn't feel that way to us. It remains natural for us to write music together and there is always a possibility that we will release new music as Valencia sometime in the future.
Check out the details, including information on a final show via their website.