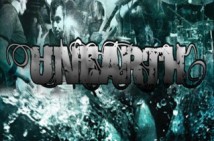 Metal Blade Records recording artist Unearth have released a new iPhone app this week.
The press release states that the app will: "provide fans of the band with a new way to keep in touch with Unearth-- the app includes an exclusive news feed, tour information, biographical info, photo galleries, a discography, and streaming radio section.
You can read more about the app here.
A spokesperson for Rebel Monster (the app developer) confirmed that an Android application is in the works, and should be available to users soon.