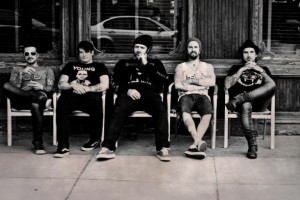 AltPress is reporting that Every Time I Die have parted ways with their bassist, Josh Newton. Frontman, Keith Buckley, released the following statement:
"ETID losing a bass player is hardly news, but for those curious, we will be joined by our original third bass player Steve Micciche on the GWAR tour. Josh Newton has left the road in order to pursue a real human job and we wish him the best of luck. I mean, he is almost 70 years old. Let's get real here."
Former ETID bassist, Steve Micciche, will be filling in for Newton on the upcoming tour with Gwar.