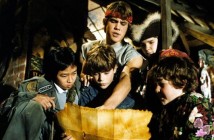 Are you heading to Gainesville, FL for Fest 10, but ticketless? We've got weekend passes for Fest 10, and thought it would be fun to give them away to someone truly deserving? How - well how about a scavenger hunt?
Here's the deal, the first person to our table at the registration with our list of specific items will win one (1) weekend pass and a gift certificate for some awesome food at Boca Fiesta. We'll also have one (1) weekend pass (without a Boca Fiesta gift card) for the second person with the specific items.
So, what do you have to do? Bring these items to the Punknews.org table at the registration flea market on Friday, October 28th. DISCLAIMER: YOU ARE NOT GUARANTEED TO WIN. SOMEONE MAY BE FASTER THAN YOU, SO PLEASE DO NO COME TO GAINESVILLE WITH THE EXPECTATION THAT PUNKNEWS.ORG WILL PROVIDE YOU A WEEKEND PASS.
Ok, so here's what you need to obtain:
1. A gasoline receipt dated October 27th,2011 or later for the EXACT amount of $6.66.
2. A picture (digital is fine) of you in front of a "Welcome to Florida" sign
3. Anything with a picture of image of an alligator on it.
4. The homepage of Punknews.org PRINTED on physical paper, from Friday, October 28th, 2011.
That's it. Good luck. See you in Gainesville.