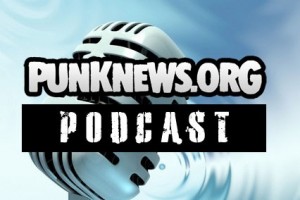 This week on the Punknews Podcast, Adam White, Rich Verducci and Chris Moran have one final pre-Fest discussion and chat about the next Bouncing Souls record. They also have all sorts of technical problems due to the magic of hotel WiFi. Fun for the whole family.
Additionally, we feature music from Let Me Run and Old Wives.
You can click Read More to stream and/or download the show, or subscribe via RSS or iTunes. You can always send us your feedback in the comments section or via e-mail.