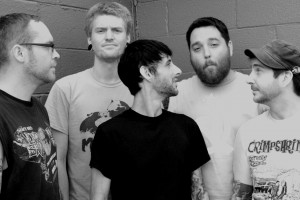 We're pleased to bring you the exclusive premiere of the new video from Richmond, VA's Landmines for the track "Hell Is What We Make It", which comes from the band's new LP Commerce & Marx. The video was created by Andrew Sloan of Monstrous Media and Vinnie Fiorello of Less Than Jake and Paper + Plastick.
To celebrate the release of the video, Paper + Plastick will be offering the vinyl release of Commerce and Marx for 50% off, or $6, for the next 24 hours. You can pick it up here.
You can also stream the entire release on the band's Punknews Profile. Head over to our Vimeo page to see the video, or click Read More to see it below.