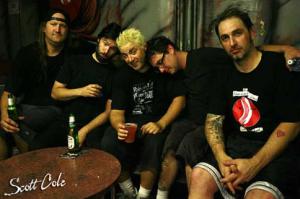 In celebration of Lagwagon's newest box set, Fat Wreck Chords will be debuting a remastered track from each remastered album every day. The band debuted "Angry Days" earlier this week but has also made the Hoss-favorite, "Violins," Trashed's "Island of Shame" and Double Plaidinum's "Alien 8"
Check out "Island of Shame" here, "Alien 8" here and click Read More for "Violins" and "Alien 8"
We are also hosting a contest where a lucky fan can win the Lagwagon box set, a signed drum set, and a poster. You can enter the contest here.
Lagwagon will be heading out on tour with NOFX and Old Man Markley next year.