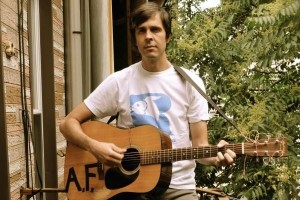 Hardcore and post-hardcore icon Walter Schreifels posted an update on some of his plans for the coming weeks and months. Schreifels, who recently wrapped a tour with Rival Schools said this:

The tour in the US was just what the doctor ordered. We missed having Ian around but it was really exciting to reinvent the songs and create a new dynamic and fresh energy between the three of us. I rediscovered how much i love to play guitar and I learned how to use effects pedals, by the end of the tour I was getting good! I'm very excited to make a new record with this line up, we've already come up with a bunch of material during the sound checks.

I've been coming down the home stretch on my next solo record "Jesus Is My Favorite Beatle". I'm planning to finish up in December, look for a release in the Spring. I've got it in my head to put some work into my website and post some songs in advance, I'll certainly be playing some shows and I have been playing some songs from it. It's more rootsy, borderline (don't be scared) country record for me.
Rival Schools released Pedals in 2011; Walter's last solo album was An Open Letter to the Scene in 2010.