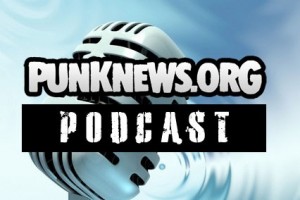 This week on the Punknews Podcast, Chris Moran, Adam White and Armando Olivas discuss the latest Courtney Love drama, the Bouncing Souls on USB sticks, Jay-Z cashing in on the Occupy Wall Street movement and Billy "Uncle Fester" Corgan's new wrestling league. Consider this our "unpunk" episode, or "Alternative Nation".
We also have music from Luther, Summer Vacation and Seahaven.
You can click Read More to stream and/or download the show, or subscribe via RSS or iTunes. You can always send us your feedback in the comments section or via e-mail.