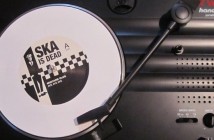 Asbestos Records and Underground Communiqué have unveiled a joint project to issue vinyl pressings of several third-wave ska records they recently acquired to rights to. The project, The Third Wave Ska Preservation Society, has launched a Kickstarter campaign to fund the pressings.
The records to be repressed are:
Pilfers - self-titled
Edna's Goldfish - Before You Knew Better
The project and and pledge incentives can be read about here.