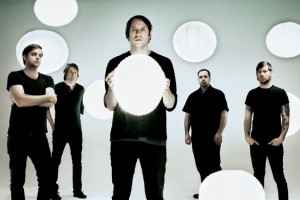 Thursday has announced an indefinite hiatus. The long-running New Brunswick, NJ band made this statement:

Despite the fantastic year that the band has enjoyed, creatively, things haven't been as easy for us on a personal level. Without diving into detail, it's fair to say that this year has been an endless series of personal difficulties. We haven't had any falling out and are all still close. I'm sure that we will continue to create, in some capacity, together. We've talked about turning Thursday into something else: a non-profit, a band that only records sporadically, a collection of other projects… Underneath it all, the personal circumstances involved make it impossible to continue Thursday in the spirit that has made it special. So, we stop. For now, at least.
The band released No Devolución in 2011. Check out their full statement here.