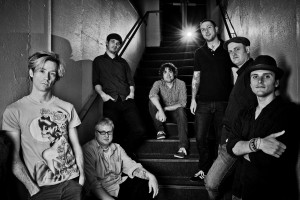 Hidden Talent Booking has just released a statement that the current Big D and the Kids Table UK tour with Random Hand is cancelled due to health concerns:

"Yesterday Big D's singer, Dave received a phone call informing him that he has throat cancer and must return to America immediately to have an operation. The band are currently driving from Barcelona to the UK To fly home. There isn't much else they can do as I'm sure you will all understand. Dave is a very positive guy and I know he'll fight this."
The statement comes from Hidden Talent Booking's facebook page, and is all we've come across so far. Best of luck to Mr. McWane in this battle. We'll update here when more information surfaces.